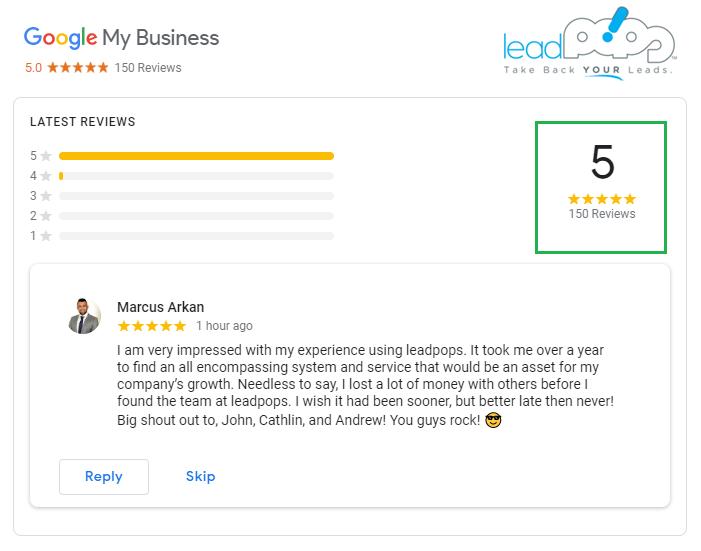 Here it is: Google Review #150 for the year with an average rating of 5.0! And what a rad review it is. Thank you, Marcus! 
I'm so proud of this leadPops team.
The desire to help our clients succeed is palpable.
To put it into perspective, we started out 2019 with just ONE Google review.
In December of 2018, leadPops COO, Rosa Romaine, and I got together to map out our OKRs for 2019.
We decided leadPops needed to transition from a low-touch to high-touch environment.
We wanted to build a team and culture that revolved around partnering with our clients. 
Our mission being to help them WIN online. 
While we've got a lot of work left to do, I can look back over the last year and say, with confidence, that this team has accomplished a TON.  
Growth and change are not easy, and there has been a LOT of it happening around here.
I wouldn't want to be in this foxhole with anyone else.
We're super excited for what we have in store for our clients in 2020 and beyond. 
leadPops is shifting into overdrive. 
-Andrew Pawlak
#TakeBackYourLeads
---
Learn More: